Introduction 
To start off this blog I will introduce Ethiopia and explain their very interesting and complex history. Later I will talk about how food and politics helped to create an identity especially today. Agriculture specifically the crop teff, is one of the most important contributors to Ethiopia's economic growth . Later, I will explain Europe's interest in teff and the abuse by the Netherlands and Saudi Arabia's interest in land in Ethiopia. At the end of the blog I will post a recipe from Ethiopia.
Ethiopia is located in East Africa bordering Djibouti, Eritrea, Kenya, Somalia, Sudan and Uganda. While Ethiopia is considered to be underdeveloped it still has one of the fastest growing economies in the world with 80% or more having to do with agriculture. While Ethiopia is considered to be one of the few countries to defeat colonialism there is still a great history with Italy.

In 1869 the Suez Canal opened up to the world for trade specifically for the European powers.  At this time in history Ethiopia had a border with the Red Sea therefore, became of interest to Italy because of its strategic location. It was during this year (1869) that the Italians came to Ethiopia to purchase land which made the local population wary of their intentions. (http://www.history.com/this-day-in-history/suez-canal-opens). Throughout the years Italy kept taking land, which angered the Ethiopians and resulted in many deaths of Italians. The first war between the Italians and the Ethiopians began in 1895 until 1896. The war began due to an error in translation  what became known as the "Treaty of Wuchale" which provided Italy with territory in what is today Eritrea. However, there were, "disputes over Article 17 regarding the conduct of foreign affairs ", which led to the war. The Ethiopians won the war and became known as a country that could not be colonized by foreign invaders. This was the first time in history that an African country was able to defeat a Western power.
It wasn't until 1934 when there was a border dispute between Italian Somaliland and Ethiopia that provided Benito Mussolini (the leader of Italy) with an excuse to go to war with Ethiopia. This made Ethiopia fall into the hands of Italy and it was during these years that Mussolini promised Italian farmers opportunities in rural areas of Ethiopia . After World War II the Italians were defeated and had to withdraw from Ethiopia.
The 1960's and 1970's were complicated phases in the political history. In 1975 the communist government in Ethiopia nationalized land which, meant that people could no longer own land. In the 1980's, "Ethiopia was a country defined by its famines, particularly between 1983-1985 when in excess of half a million people starved to death as a consequence of drought, crop failure and a brutal civil war (http://www.aljazeera.com/programmes/peopleandpower/2014/01/ethiopia-land-sale-20141289498158575.html)."
When looking at Ethiopia today it is amazing that it became one of the fastest growing economies specifically based on agriculture in Africa. The number of people in Ethiopia dying from starvation has decreased significantly however, there are places outside of the capital city Addis Abba that lack food.
What is Teff?
Teff is an ancient grain thought to have originated,".. in Ethiopia between 4000 and 1000 BC (https://addisfortune.net/columns/teff-identity-theft/)" For this reason the local people feel that this specific grain plays an important role in their identity as well as their everyday cuisine and, "it provides two-thirds of the basic nutrition for the people ( http://hornaffairs.com/2015/03/13/netherlands-breach-international-obligations-ethiopia-teff-grain/)." Today, Ethiopia is one of the few countries that knows how to grow teff successfully. There are many known health benefits such as protein, fiber and iron. It is also gluten free and it is, "ideal for diabetics, and sought after by people with a gluten intolerance, or Celiac disease (https://www.fin24.com/Companies/Agribusiness/Ethiopias-teff-grain-to-be-super-food-20140302)." Teff is not only important for the nutrition of the local population but it also contributes significantly to their livelihood. Out of 90 million people in Ethiopia 6 million farmers produce teff. Even thought it is grown throughout Ethiopia there is still a struggle to produce enough of it for the entire population. This has created a bit of struggle for farmers who would like to sell their teff on the international market. The Ethiopian government thought to put a tax on teff but not on the Ethiopian bread injera which its main ingredient is teff.
Due to its high nutritional value teff caught the eye of many Western food companies. It is believed that in the next few years teff will be the next "super food," for the international market.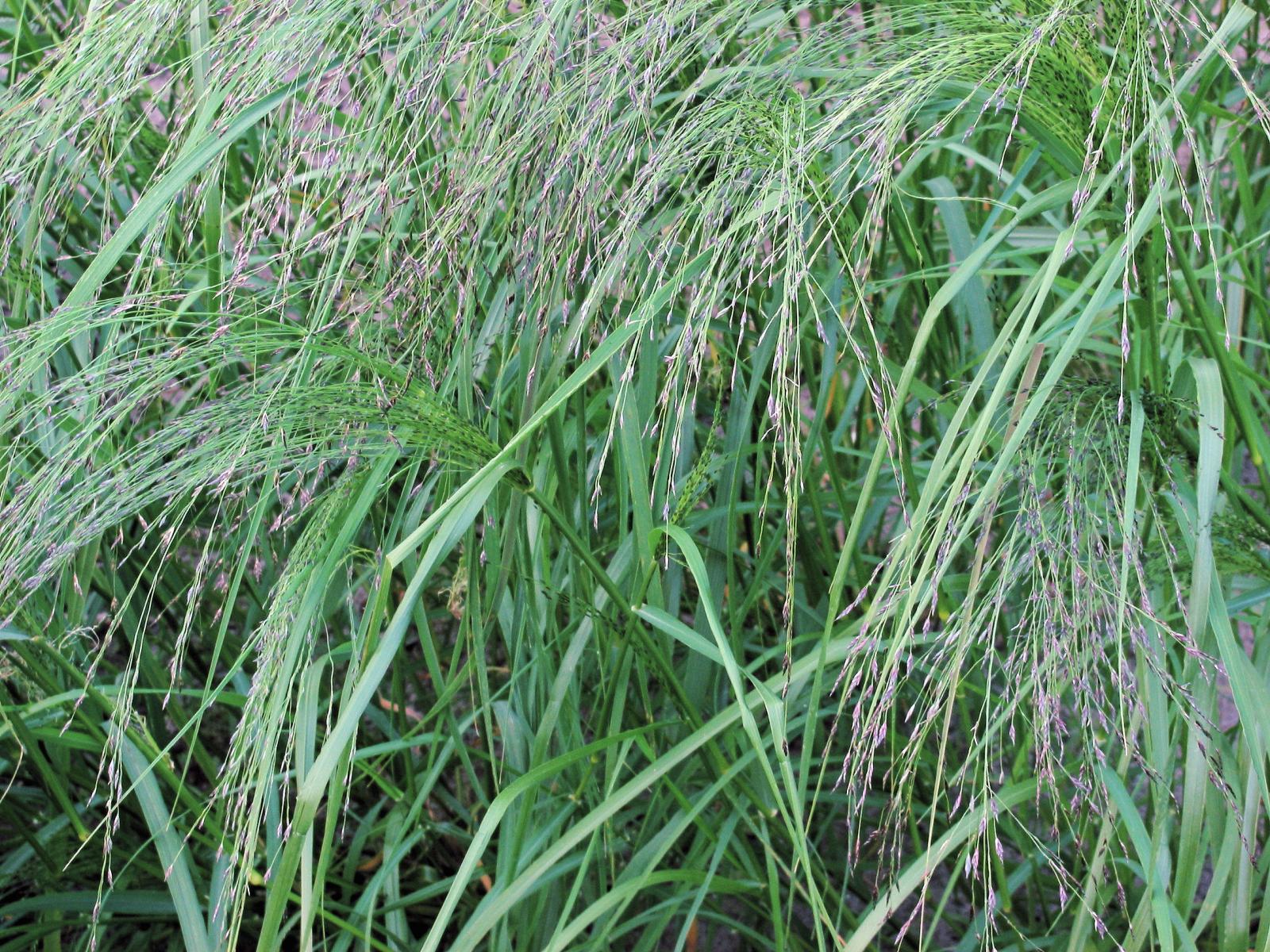 Teff in the International Realm
In 2004 a Dutch company called, Health and Performance Food International (HPFI) signed an agreement with the Ethiopian Institute of Biodiversity Conversation. The Ethiopian agreed to give HPFI the genetic code of teff. In the agreement between Ethiopia and the Dutch company it,"reserves any intellectual property right over Teff varieties and any related traditional knowledge to the Teff- farming local communities of Ethiopia. Yet any plant variety protections were to be owned by the company and Ethiopia. Moreover, the company agreed to pay a lump sum amount in the amount of a third of its gross net income generated ( http://hornaffairs.com/2015/03/13/netherlands-breach-international-obligations-ethiopia-teff-grain/)." While the goal was to develop the market of teff throughout the European and U.S. markets the only people who benefited were the Dutch company. HPFI paid Ethiopia only 4000 dollars for their teff when they were supposed to split the money earned from this grain. It is now difficult for the Ethiopian farmers to sell their teff specifically in the Western market.(http://hornaffairs.com/2015/03/13/netherlands-breach-international-obligations-ethiopia-teff-grain/)
The Ethiopian government implemented a ban on exporting teff due to fears of food insecurity. This was an attempt by the Ethiopian government to stabilize the price of teff and to keep it to feed Ethiopians'. However, this did not succeed on a domestic level and the demand and price for teff continues to increase. Interestingly, Injera the Ethiopian bread made out of teff is excluded from the ban. Because the government did not place a ban on the export of value added teff, as injera, it can be asserted that the export ban on teff has been basically ineffective in achieving the Ethiopian government's stated goal of ensuring food security for its citizens and protecting local teff markets.
Saudi Arabia's Land Interest
In the past few years Saudi Arabia has even bought land in the Western part of Ethiopia called Gambella. A Saudi business owner of Saudi Star which is a food company has leased 25,000 acres of land in Ethiopia. He also plans to lease at 500,000 acres of land in Ethiopia within the next decade. The Ethiopian government believes that this plan of having foreign investors purchase land to grow crops will help the people. However, the local people say that, " the rice farm is not providing jobs for their communities. They worry the rice will dry up the water they rely on for their own farming and fishing. And they say, after years of hostility from the government, they are now being forced off their land to make way for investors (Beff Hoffman, 2011)." These people who are forced off their lands are no living in places where food is scarce. In the next few years Ethiopia will see the results domestically of such investments by foreigners.
---
Injera Recipe By: Heather U.
READY IN: 72hrs 10mins SERVES: 10
UNITS: US
Ingredients
Nutrition
1 1⁄2 cups ground teff (180 g)
2 cups water
salt, to taste
vegetable oil, for the skillet
Directions
Mix ground teff with the water and let stand in a bowl covered with a dish towel at room temperature until it bubbles and has turned sour; This may take as long as 3 days, although I had success with an overnight fermentation; The fermenting mixture should be the consistency of a very thin pancake batter.
Stir in the salt, a little at a time, until you can barely detect its taste.
Lightly oil an 8 or 9 inch skillet (or a larger one if you like); Heat over medium heat.
Pour in enough batter to cover the bottom of the skillet; About 1/4 cup will make a thin pancake covering the surface of an 8 inch skillet if you spread the batter around immediately by turning and rotating the skillet in the air; This is the classic French method for very thin crepes; Injera is not supposed to be paper thin so you should use a bit more batter than you would for crepes, but less than you would for a flapjack pancakes.
Cook briefly, until holes form in the injera and the edges lift from the pan; Do not let it brown, and don't flip it over as it is only supposed to be cooked on one side.
Remove and let cool. Place plastic wrap or foil between successive pieces so they don't stick together.
To serve, lay one injera on a plate and ladle your chosen dishes on top (e.g., a lovely doro wat or alicha). Serve additional injera on the side. Guests can be instructed to eat their meal without utensils, instead using the injera to scoop up their food.
http://www.geniuskitchen.com/recipe/authentic-injera-aka-ethiopian-flat-bread-96980#activity-feed
---
Bibliography
Aljazeera (2014), Ethiopia- Land for Sale,                                                                    http://www.aljazeera.com/programmes/peopleandpower/2014/01/ethiopia-land-sale-20141289498158575.html
Endale A., (2012), Teff Identity Theft                                                              https://addisfortune.net/columns/teff-identity-theft/, 13(660)
Gezahegn B.D., (2015),Netherlands failing Int'al Obligations over Ethiopia's Teff Grain  http://hornaffairs.com/2015/03/13/netherlands-breach-international-obligations-ethiopia-teff-grain/
Hoffman B., (2011),  Saudi Company Leases Ethiopian Land for Rice Export https://www.pri.org/stories/2011-12-27/saudi-company-leases-ethiopian-land-rice-export
Omics International                                                                              http://research.omicsgroup.org/index.php/First_Italo-Ethiopian_War
The Editors of the Encyclopedia Britannica, Italo- Ethiopian War 1935-1936 https://www.britannica.com/event/Italo-Ethiopian-War-1935-1936
Weldeyesus W., (2009)                                                                                      http://www.shabait.com/about-eritrea/history-a-culture/340–italian-colonization
http://www.selamta.net/history.htm
Suez Canal Opens, (2010),                                                                                       http://www.history.com/this-day-in-history/suez-canal-opens